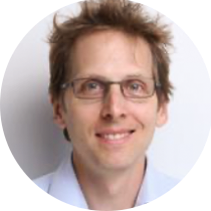 Dr. Lewkowski is a licensed clinical psychologist specializing in evidence-based psychotherapy, primarily cognitive behavioural therapy (CBT). His approach starts with the assumption that as humans we are all imperfect, and he works with clients to use their own, as well as new, coping skills to adjust to ongoing challenges.
 Dr. Lewkowski has significant experience addressing perfectionism, depression, social anxiety, panic, phobias, obsessions and compulsions (OCD), insomnia, trauma, anger management, stress management, life transitions, and family relationships. He strives to make therapy an active process and to keep therapy sessions time-limited to increase results for efforts.
Dr. Lewkowski gained his experience working as a clinical psychologist in the city's major hospitals and in private practice performing psychological assessments and doing therapy with adolescents and adults. He is fully bilingual in French and English.
Dr. Lewkowski is a current member of L'Ordre des Psychologues du Québec (Permit #10926-07).
We look forward to working with you!