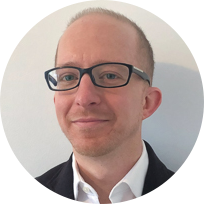 Dr. Jeff Anyan received his Ph.D. from Concordia University and is a licensed clinical psychologist. He has trained in various settings including private practice, universities, hospitals as well as specialized mental health clinics. Over the course of his training, he has worked and studied in Montreal, Toronto, and Europe.
Dr. Anyan has extensive experience working with diverse problems including depression, anxiety, and trauma. In addition, he works with issues related to the self, such as identity, life's transitions, stress and burnout. He also works with issues related to interpersonal relationships, including difficulties in developing and maintaining relationships, and attachment styles.
Acceptance commitment therapy (ACT), psychodynamic therapy, mindfulness meditation, and cognitive-behavioural therapy (CBT) form the cornerstone of Dr. Anyan's therapeutic approach. Yet he understands that each person has individual needs, so his treatment plans are tailored for each client. He offers open discussion and a warm environment in which clients feel accepted and supported throughout the process.
Dr. Anyan is a current member of L'Ordre des Psychologues du Québec (Permit #13548-19).
We look forward to working with you!