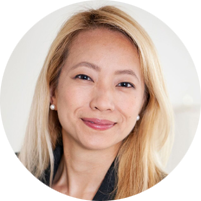 Dr. Alina Kao is a licensed clinical psychologist specialized in couple therapy, reproductive health issues, and the treatment of sexual difficulties such as low sexual desire, erectile dysfunction, premature or delayed ejaculation, difficulties with orgasm, and genital/pelvic pain. She also has expertise treating a variety of general areas such as depression, anxiety, stress management, chronic pain, coping with illness, relationship issues, difficult life transitions, low self-esteem, as well as personal growth and development.
Dr. Kao received her Ph.D. from McGill University. She is on staff in the Psychology Department of the McGill University Health Center (MUHC), and is affiliated with the Sex and Couple Therapy Service, the Schizophrenia Tertiary Service, and the Cognitive Behavioural Therapy Service of the Allan Memorial Institute. During the course of her training and career, she has worked in university settings, general hospitals, mental health hospitals, as well as a private multidisciplinary pain clinic.
Her therapy orientation is integrative and evidence-based. She draws from several approaches including Cognitive Behavioural Therapy, Systemic Therapy, Emotionally Focused Therapy, and Acceptance and Commitment Therapy to develop a customized treatment to meet the specific needs of each individual or couple.
Dr. Kao is a current member of L'Ordre des Psychologues du Québec (Permit #12094-12).
We look forward to working with you!