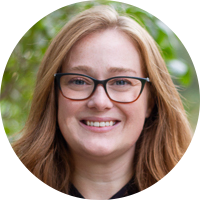 Ph.D. Candidate in Clinical Psychology
Ms. Hines is a Ph.D. candidate in Clinical Psychology at Concordia University. She has completed all of her clinical training and is in the final stages of her doctoral research, which includes researching the impact of social influences on substance misuse in young adults. Sarah is registered at the Order of Psychologists of Quebec as a doctoral candidate.
Ms. Hines has received training in hospital and university settings, where she has provided individual and group therapies for those suffering from a range of difficulties. She has experience in assisting those suffering with anxiety, depression, trauma, attentional difficulties, personality, and interpersonal difficulties, as well as working with those with comorbid physical health conditions (e.g., diabetes, cancer, kidney failure, COPD, etc.).
Ms. Hines utilizes relevant aspects of Cognitive-Behavioural Therapy (CBT), Acceptance and Commitment Therapy (ACT), and Short-Term Dynamic Psychotherapy (STDP) in her integrative, client-centered approach. Her warmth and empathy make it easy to connect with Ms. Hines providing a foundation for collaborative therapeutic work that promotes self-exploration, insight, healing, and growth. Behaviour change is driven by reconnecting with one's core emotions, learning to relinquish inappropriate guilt and shame, regulating anxiety, and developing healthy, helpful coping strategies.
Ms. Sarah Hines is qualified to practice psychotherapy under the supervision of Dr. Wendy Wood; L'Ordre des Psychologues du Québec Permit #11353-09.
We look forward to working with you!