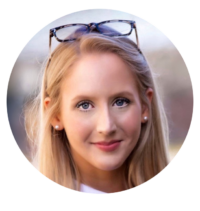 CLINICAL PSYCHOLOGY INTERN
I am Melanie Brouillard, a therapist who knows that we all need a bit of help sometimes. Currently I am completing my doctorate at Concordia University to become licensed as a clinical psychologist and do what I have always enjoyed doing best: helping people.
I have previously worked in community and hospital settings with adults seeking to improve their communication with close ones, emotion regulation, mood, anxiety and attention. Having finished my clinical coursework, I received cutting-edge training on evidence-based treatments for these difficulties and many more. I am now completing my 4th year of practical training at Wood Psychology, where I continue working with patients to find what works best for them. 
I have used cognitive-behavioural, acceptance and commitment, mindfulness, and psychodynamic therapies, but will incorporate any approach which seems most promising in helping you. We will establish your goals and structure treatment to help you make progress as efficiently as possible. I am fluent in English and French, so we can conduct therapy in whichever language you prefer.
If you feel that something in your life needs to change, whether you know what that is yet or not, know that our therapy together will be a non-judgmental, warm, and inviting environment for us to explore this together. The most difficult step is often getting started and I am looking forward to helping you on this!
We look forward to working with you!