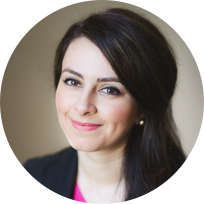 Ph.D. Candidate in Clinical Psychology
Ms. Nemati received her M.A. in Counselling and Psychotherapy from the University of Ottawa and is presently completing her Ph.D. in Clinical Psychology at Concordia University. Maryam is registered at the Order of Psychologists of Quebec as a doctoral candidate.
She has worked in various community clinics and in private practice in Ottawa and Montreal and has extensive training in working with adults suffering from mood disorders and related difficulties such as anxiety, bipolar disorder, sexual dysfunction, relational and attachment difficulties, and personality disorders. Ms. Nemati has experience providing individual and couple therapy to individuals from diverse backgrounds.
Ms. Nemati's views on mental health are cognizant of biological, psychological, social, and cultural explanations that inform a holistic approach to treatment. Specifically, her approach to treatment is informed by evidence-based psychological treatments including Cognitive-Behavioural, Acceptance and Commitment, Emotionally-Focused, and Interpersonal Therapy integrated with process-oriented approaches. She adopts a strength-based and client-centred approach to therapy and tailors her treatments to each individual's needs. Ms. Nemati values dialogue and prioritizes the creation of a warm and empathic therapeutic space.
Ms. Maryam Nemati is qualified to practice psychotherapy under the supervision of Dr. Wendy Wood; L'Ordre des Psychologues du Québec Permit #11353-09.
We look forward to working with you!