Ms. Mari Shanahan Somerville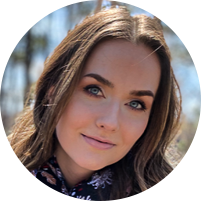 Ms. Mari Shanahan Somerville
CLINICAL PSYCHOLOGY INTERN
Ms. Shanahan Somerville is a Ph.D. candidate in Clinical Psychology at Concordia University. She values collaboration, working with her clients to create an individualized approach to therapy based on their experiences and understanding. Emphasis is placed on fostering a warm, compassionate, and supportive therapeutic space characterized by openness and acceptance. 
This approach includes a focus on self-acceptance and self-compassion as an essential stepping stone toward change.
Ms. Shanahan Somerville has a wide range of clinical experience working in community, private practice, and school settings. She helps people who are anxious, depressed, have difficulties in their interpersonal relationships, and/or are facing the consequences of past trauma. Her therapeutic approach draws from several evidence-based orientations designed to help individuals suffering from such difficulties, often including elements of cognitive behavioural therapy, psychodynamic therapy, systemic therapy, and mindfulness.
Ms. Shanahan Somerville is qualified to practice psychotherapy as an intern under the supervision of Dr. Wendy Wood; L'Ordre des Psychologues du Québec Permit #11353-09.
We look forward to working with you!