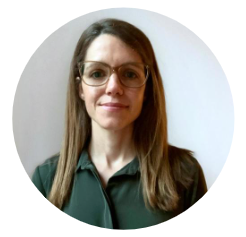 I am a doctoral student in Clinical Psychology at Concordia University. I have received training in both university and hospital settings, where I have worked individually with adult clients with mood and anxiety disorders, eating disorders, complex trauma, shame, grief, and low self-esteem
My style as a therapist is gentle, collaborative, and non-judgemental. I aim to create a therapeutic environment where individuals feel accepted and supported, and where they can also work towards improved wellbeing, wherever they may be on their own journey.
I have experience using cognitive-behavioural, psychodynamic, acceptance and commitment, and mindfulness-based therapies. Ultimately, I use an integrative approach. I draw on elements of suitable treatment models and work with individuals to develop a treatment plan best suited to their unique needs.
I believe in working with clients to explore how their experiences may have influenced their inner worlds, and how their thoughts, feelings, and relational styles make sense in the context of their life's significant events. This entails working together to develop insight and awareness, as well as self-acceptance, and self-compassion, which form the foundation for change and growth.
We look forward to working with you!