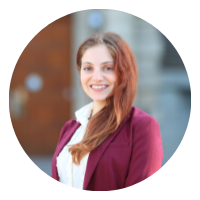 CLINICAL PSYCHOLOGY INTERN
Jude Nachabe is a Ph.D candidate in Clinical Psychology at Concordia University. As a therapist, she aims to foster a client-centred safe, warm, non-judgemental space for her clients. Cultural humility, compassion, and collaboration are some of the skills and values she brings to therapy. 
Jude has worked with adult clients in university, community, and hospital settings, and has supported them with mood and anxiety difficulties. She also worked with individuals seeking to improve their communication with friends and family, motivation, emotion regulation, cultural-connectedness, as well as processing the past and living in the present. 
Jude has experience using cognitive-behavioural, psychodynamic, acceptance and commitment, mindfulness, and dialectical behaviour therapies; she also received training in conducting cognitive and psychological assessments and understands the role of biological, cognitive, and cultural factors on mental health. In her practice, Jude uses an eclectic approach and draws from many approaches to cater for each individual's needs. 
Jude is fluent in English and Arabic and can conduct therapy in any of the two languages. Through her personal experiences and research on culture and mental health, Jude is cognizant of the impact of culture, multiple-identities, and immigration and acculturation stress on mental health and overall well-being; she strives to support diverse aspects of a client's identity and experiences. 
We look forward to working with you!