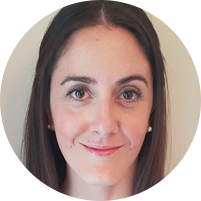 Ph.D. Candidate in Clinical Psychology
Anne Julien is a Ph.D. candidate in Clinical Psychology at Concordia University. She has received training in both university and hospital settings, working individually, or in groups, with adults suffering from mood and anxiety disorders, attention-deficit hyperactivity disorders (ADHD), and functional disorders. Anne is registered at the Order of Psychologists of Quebec as a doctoral candidate.
She received extensive training in specialized cognitive behavioural therapy for obsessive compulsive disorder (OCD) and worked with patients dealing with a variety of obsessions and rituals such as those surrounding contamination, harm, and sexuality. She has also worked with patients suffering from severe medical conditions (cardiac, heart transplant, cystic fibrosis) and in obstetrics. In addition, Ms. Julien is trained in ADHD assessment for adults and in neuropsychological assessments with both outpatients and inpatients.
Ms. Julien's therapeutic approach is integrative, drawing her interventions from evidence-based treatment protocols tailored to the needs of her clients. Above all, she believes in a warm and open environment in which collaborative work will lead the client towards their goals.
Ms. Anne Julien is qualified to practice psychotherapy under the supervision of Dr. Wendy Wood; L'Ordre des Psychologues du Québec Permit #11353-09.
We look forward to working with you!