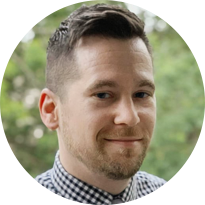 Ph.D. Candidate in Clinical Psychology
Mr. Oren Weiner is a Ph.D candidate in Clinical Psychology at Concordia University. He completed his Pre-Doctoral Internship with the MUHC, and is finishing his doctoral research examining sleep and its role in memory formation. Mr. Weiner received clinical training in university and hospital settings, working mostly with younger and older adults experiencing difficulties with anxiety, obsessive compulsive disorder, depression, low self-esteem, and sleep difficulties. Oren is registered at the Order of Psychologists of Quebec as a doctoral candidate.
He also has experience working with difficulties stemming from past trauma, ADHD, distress from chronic health problems, and life-stage transitions (e.g., death and dying, approaching motherhood).
Mr. Weiner's therapeutic style is, first and foremost, person-centered. He harnesses the power of a warm and empathic therapeutic relationship to provide a safe space for individuals to express themselves, explore concerns, and try out new ways of thinking. His flexible and eclectic approach integrates standard and third-wave cognitive-behavioural therapies (CBT), schema-focused therapies, and dynamic-oriented psychotherapies. His work is tailored to individual needs, motivated by principles of collaboration and teamwork, and aims to help individuals make positive changes through self-understanding and reconnecting with emotions and inner strengths.
Mr. Oren Weiner is qualified to practice psychotherapy under the supervision of Dr. Wendy Wood; L'Ordre des Psychologues du Québec Permit #11353-09.
We look forward to working with you!