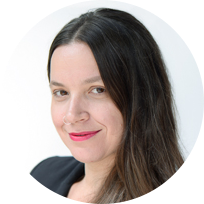 Dr. Rosciszewska is a licensed clinical psychologist who received her Ph.D. in Clinical Psychology from Concordia University. Her research is rooted in a longitudinal approach aimed at understanding how developmental experiences affect well being. She has extensive training in cognitive-behavioural, dialectical, acceptance-based, as well as schema-focused and mentalization-based treatment approaches.
Dr. Rosciszewska provides individual treatment to adults, especially individuals reporting emotion dysregulation, trauma, relationship and attachment difficulties, as well as low self-esteem, among others. She is particularly interested in personality disorders, especially borderline personality disorder, mood and anxiety disorders, as well as obsessive-compulsive disorder (OCD).
Dr. Rosciszewska has worked in a number of outpatient hospital and university settings, as well as in private practice in Montreal. In addition to receiving specialized training for personality disorders and specialized approached for treatment of OCD, she has extensive training in the areas of mood disorders (e.g., depression, anxiety, bipolar disorder). Dr. Rosciszewska's therapeutic approach is integrative, drawing from evidence-based treatment protocols that are individually tailored for each client. Her approach is warm, empathetic, and non-judgmental; a building block for the development of trust and disclosure within the therapeutic context.
Dr. Joanna Rosciszewska is a current member of L'Ordre des Psychologues du Québec (Permit #14200-21).
We look forward to working with you!